Pressure Screen Rotor For Pulp Screening
---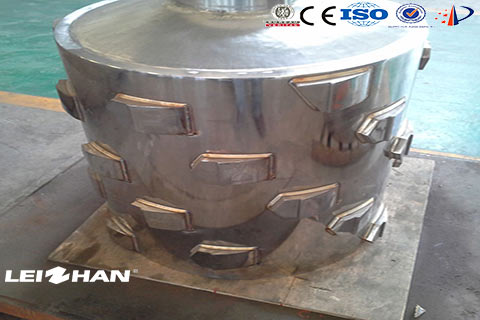 Pressure screen rotor for pulp screening is a cylinder. Many raised blades reasonable distribution are welded on rotor outside. When rotating in high speed, the blades will generate high-frequency impulse, which can screen pulp and clean screen basket hole.
Features Of Pressure Screen Rotor For Pulp Screening
1. Multi blades aerofoil rotor.
2. Pulsation frees rotor design.
3. Special rotor design avoids string formation.
4. Gentle screening.
5. For low consistency hole or slot basket
6. Dynamically balanced rotor.
Email: paperrecyclemachine@gmail.com
Leizhan is a professional manufacturer of pulping & paper making equipments. If you are interested in any of our products, please feel free to contact us for further details.