Keader For Disperse Impurities From Paper Pulp
---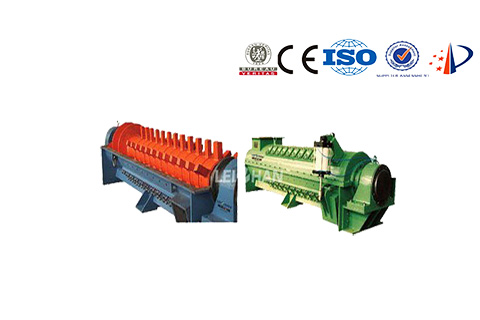 Kneader for disperse impurities from paper pulp is mainly used to disperse the stickies, grease, wax, plastic, rubber and ink particles and other hot melt impurities from the paper pulp in waste paper pulping process. In addition to disperse the ink particles and others from the fibers, the size of the dust particles, the stickies, and the hot melt mixed in the slurry is greatly reduced after the heat dispersion treatment. These scattered dust and sticks, hot melts no longer appear as dust spots or spots on the paper machine.
Slurry is more convenient to transport after the heat-dispersed, and is more conducive to mixing with the bleaching drug, improves the processing conditions of the fiber raw material, and improves the quality of the slurry.
Features Of Keader For Disperse Impurities From Paper Pulp
1. Special designed stator and rotor can effectively knead stock as well as disperse hot melt impurities, at the same time can't reduce the freeness of the stock.
2. Automatic control of discharging can guarantee slurry dispersed evenly.
Main Specification Of Keader For Disperse Impurities From Paper Pulp
Nominal Diameter(mm): ɸ500-ɸ800
Consistency(%): ≧28
Treating Temperature(℃): 90-100
Production Capacity(t/d): 30-220
Motor Power(kw): 110-315
Working Principle Of Keader For Disperse Impurities From Paper Pulp
The effect of heat dispersion is mainly achieved by the relative motion between the stator and the rotor in the body. The slurry enters keader for disperse impurities at a concentration of more than 28%, and is heated by the steam, and is strongly entangled between the stator and the rotor, so that the paste adheres to the fibers, such as stickies, paraffin and other hot-melt impurities. The particles are dispersed into fine particles, and the plastic, rubber, and the like mixed in the waste paper are concentrated into a spherical body, and the ink attached to the fibers is separated from the fibers, so that it is easily removed in a subsequent stage.
Email: paperrecyclemachine@gmail.com
Leizhan is a professional manufacturer of pulping & paper making equipments. If you are interested in any of our products, please feel free to contact us for further details.