Hot Sale Sizing Machine in Paper Machine Spare Parts
---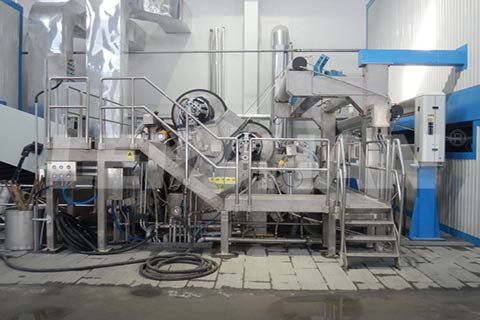 Sizing is an important step in the paper production line. The sizing machine can be divided into two types: horizontal type and inclined type, and the surface sizing is carried out by pneumatic pressure. Below are some key advantages of this sizing machine, Welcome to email me for price.
Main Advantage of This sizing Machine
1.Surface sizing can prevent liquid penetration and is an effective means to improve the properties of base paper.
2.The surface sizing machine can continuously, uniformly and stably coat the emulsified glue solution on the surface of the paper, greatly improving the water absorption of the paper.
Leizhan is committed to providing the best paper pulping machines for paper mills, if you need paper pulping machines, welcome to contact me for details about the machine. Email address: paperrecyclemachine@gmail.com