High Speed Stock Washer For Paper Recycling
---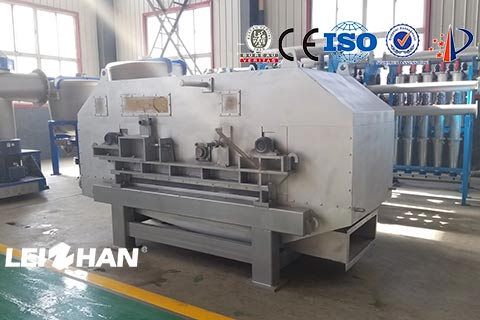 High speed stock washer is a new type of equipment. It is mainly used to wash and regenerate deinked pulp, which can reduce the ink ion and ash content in the pulp. It can improve the softness of the paper, improve the physical strength of the paper, and improve the retention rate and increase the paper making speed by high freeness.
Advantages Of High Speed Stock Washer For Paper Recycling
1. High speed stock washer adopts fully enclosed structure, stainless steel shell, and can replace Disc Thickener and Inclined Screw Thickener, simplifies the process, reduce the cost.
2. It applies advanced manufacturing technology, high level of automation.
3. Able to effectively remove ink particles, filler and other tiny impurities, improve the whiteness of pulp.
4. Simple structure, small cover area, high efficiency, widely used in the deinked pulp processing system.
Email: wastepapermachine@gmail.com
Leizhan is a professional manufacturer of pulping & paper making equipments. If you are interested in any of our products, please feel free to contact us for further details.