Headbox Of Paper Machine
---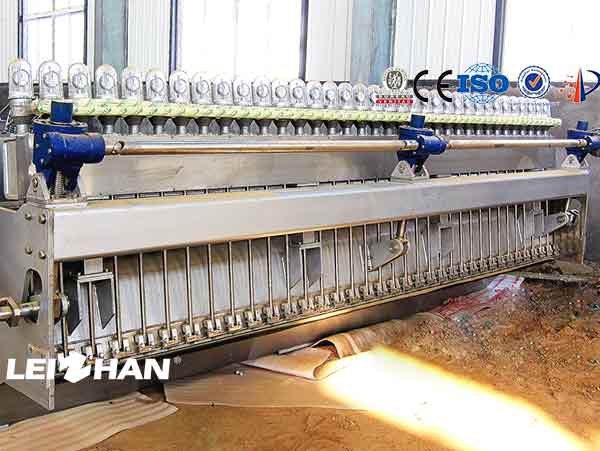 The headbox is a key part of paper machines. Its structure and properties play a decisive role in the formation of paper sheets and the quality of the paper.
Function Of Headbox Of Paper Machine
1. Headbox can effectively disperse fiber, prevent fiber precipitation and re-flocculation, and can effectively improve the strength of the paper sheet.
2. Evenly lateral distribution paper stock along the paper machine. (Deciding the lateral distribution of the paper web)
3. Keep the spray stable and ensure that the pulp speed is coordinated with the net speed. (Deciding the longitudinal distribution of the paepr web)
Type Of Headbox Of Paper Machine
Open headbox
Air-cushioned headbox
Hydraulic headbox
Email: wastepapermachine@gmail.com
Leizhan provides various kinds of paper and pulping making machine. Welcome to contact us for more details.