Chain Conveyor For Waste Paper
---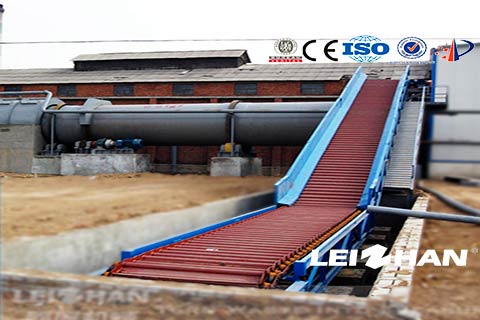 Chain conveyor for waste paper is a common used conveying equipment in paper pulping industry. Chain conveyor for waste paper mainly used for conveying various kinds of pulp board, waste paper to drum pulper or hydropulper to make paper. And it can be horizontal conveyor or inclined conveyor(<30°) and conveyor from bottom to up.
Feature OF Chain Conveyor For Waste Paper
1. Trough plate punch forming which high strength and excellent in crushing effect.
2. Chain board adopts closed design to prevent material leaking.
3. Chain wheel adopts cast steel to improve wear-resistant.
4. Chain Conveyor has large conveyor capacity, it can bear quite large material. The maximum limit of material can reach 2400mm.
5. The conveying speed is accurate and steady, which can guarantee exact synchronized convey transport.
6. The structure of Chain Conveyor is simple, so it is easy to maintain.
Main Specification OF Chain Conveyor For Waste Paper
Chain Plate Width(mm): 1200-2600
Feeding Capacity(m3/h): 60-600
Conveying Material: waste paper or pulp biard
Max.Limit Of Material(mm): 1000-2400
Motor power(Kw): 5.5-55
Email:paperrecyclemachine@gmail.com
Leizhan provides various kinds of paper and pulp equipment. Please feel free to contact us for more details.