Low Cost Toilet Tissue Rolling Machine
---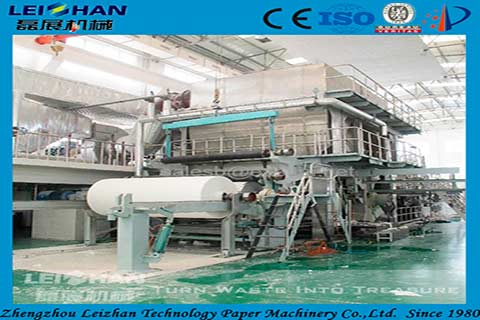 We are professional pulp equipment and paper making machine manufacturer, we can supply a complete set of equipment of low cost toilet tissue rolling paper pulp making equipment and paper machine.
Technical Parameter About Low Cost Toilet Tissue Rolling Machine
Raw Material: virgin pulp, waste newspapers, white paper, etc.
Production Paper: toilet paper, napkin paper, facial paper.
Net Paper Width: 1750 mm
Speed: 100-150 m/min
Production Capacity: 3-5 T/D
Net Cage Specifications: φ1250-1500mm × 1950mm (stainless steel wire mesh cage)
Dryer specification: φ1500-3000mm×2000mm (cast iron alloy drying cylinder)
Track Distance: 2400mm
Transmission Mode: reducer drive
Email: wastepapermachine@gmail.com
The whole set of low cost toilet tissue rolling machine and pulping system can be provided by our company. If you have any interest or question, kindly email me for more details and price.