Packaging Paper Production Line Double Disc Refiner
Packaging paper production line can generally produce: corrugated paper, Kraft paper, fluting paper, coating board paper, etc. After the pulp passes through the double disc refiner, the long fibers are cut into short fibers suitable for papermaking.
The pulp is then passed through a pressure screen for homogenization. Then get into paper machine.
The following is the refining site of the double disc refiner in the packaging paper production line: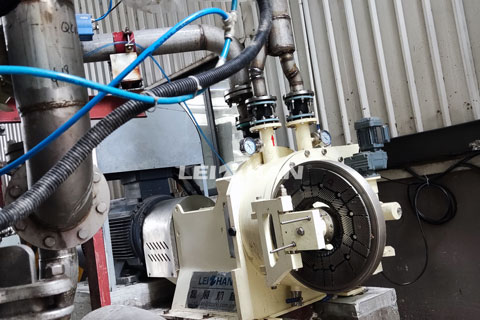 Leizhan manufactures high quality double disc refiners with good feedback from customers. It is used in toilet paper and packaging paper production lines in paper mills all over the country.
Email: paperrecyclemachine@gmail.com