Drum Pulper Equipment Operation
---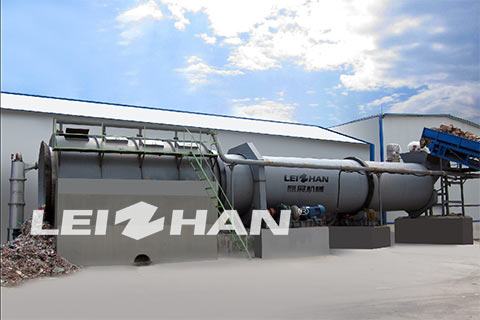 The mechanical action of drum pulper can avoid cutting action of traditional pulper. So the fiber length is guaranteed and it increases physical index of paper. What's more, impurities like plastic film can keep the original shape and be discharged. Fewer are rived and become tiny. Lots of light and heavy impurities are removed. To the complete waste paper stock preparation process, the fewer impurities the forepart has, the less burden the back part cleaner equipment has.
Operation Tips Of Drum Pulper Equipment
1. Complete inspection: check all parts and make sure they are all installed. Check bolts and fasteners, and make sure they are tight. Rotating parts are flexible and no interference.
2. Dry run: Staff participate in test run are all in place. Assign a person to take fully responsibility. Appoint a person to operate start and stop equipment.
3. After start drum pulper, start feeding chain conveyor. At first, pulp feeding should be even and a small amount(must be scattered waste paper without bundle). When materials enter feed hopper, open water inlet valve located at feed hopper.
4. After feeding operation, materials feeding should first decrease and then increase, continuous operation, step by step.
Leizhan can offer various kinds of pulping equipment and paper making machine. Welcome email us for more details. Email: wastepapermachine@gmail.com.