Measures To Solve Dehydration Of Papermaking Machine
---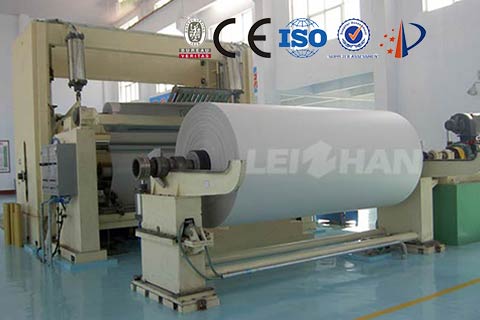 Maintain Uniform Slurry Temperature
The temperature increases the dehydration ability;
the high temperature of the slurry will also affect other characteristics.
Check If There Is A Surface Active Agent Or Foam
the surface active agent can improve the dehydration capacity, but the excess will produce a large amount of foam.
the dehydration rate of the slurry in the slurry will be reduced.
adjust the dosage of surfactants or defoamer.
Feature of Slurry May Change
The slurry with high free degree is fast dehydrated.
Optimize the beating degree to maximize the dehydration rate in the scope of the license.
Change Of The Content Of Fine Fiber
High content of fine fibers hinders dehydration.
Good fine fibers remain essential for the same operation and effective material applications (chemical additives).
Email: wastepapermachine@gmail.com
Leizhan is a professional manufacturer of pulping & paper making equipments. If you are interested in any of our products, please feel free to contact us for further details.